Flooring & Remodeling Experts
Are your floors buckling, or is your kitchen tile outdated? Claghorn Custom Flooring is a locally owned and operated business that provides custom flooring solutions and remodeling services in Zionsville and nearby areas. Speak to one of our skilled professionals by calling (317) 873-6202, or request a free estimate.
We Do It All
Flooring can change the entire atmosphere of a room. If you are looking for a cozy feel, carpet will add softness to your home. If you're searching for a focal point in your bathroom, a mosaic tile can accomplish that. At Claghorn, we are committed to serving each customer's needs. This is why we offer such a variety of home project services such as:
Carpet Installation
Hardwood Installation
Luxury Vinyl Installation
Custom Tile Installation
Wood Refinishing
Bathroom Remodeling
Kitchen Remodeling
Window Treatments
Simple & Proven Process
Our team works dilegently to make the typically stressful home project easier for our clients. When requested, we can provide assistance based on preferences, space, and budget. Once product selections have been made, we'll take it from there and allow our customers to sit back and relax while their project is being completed.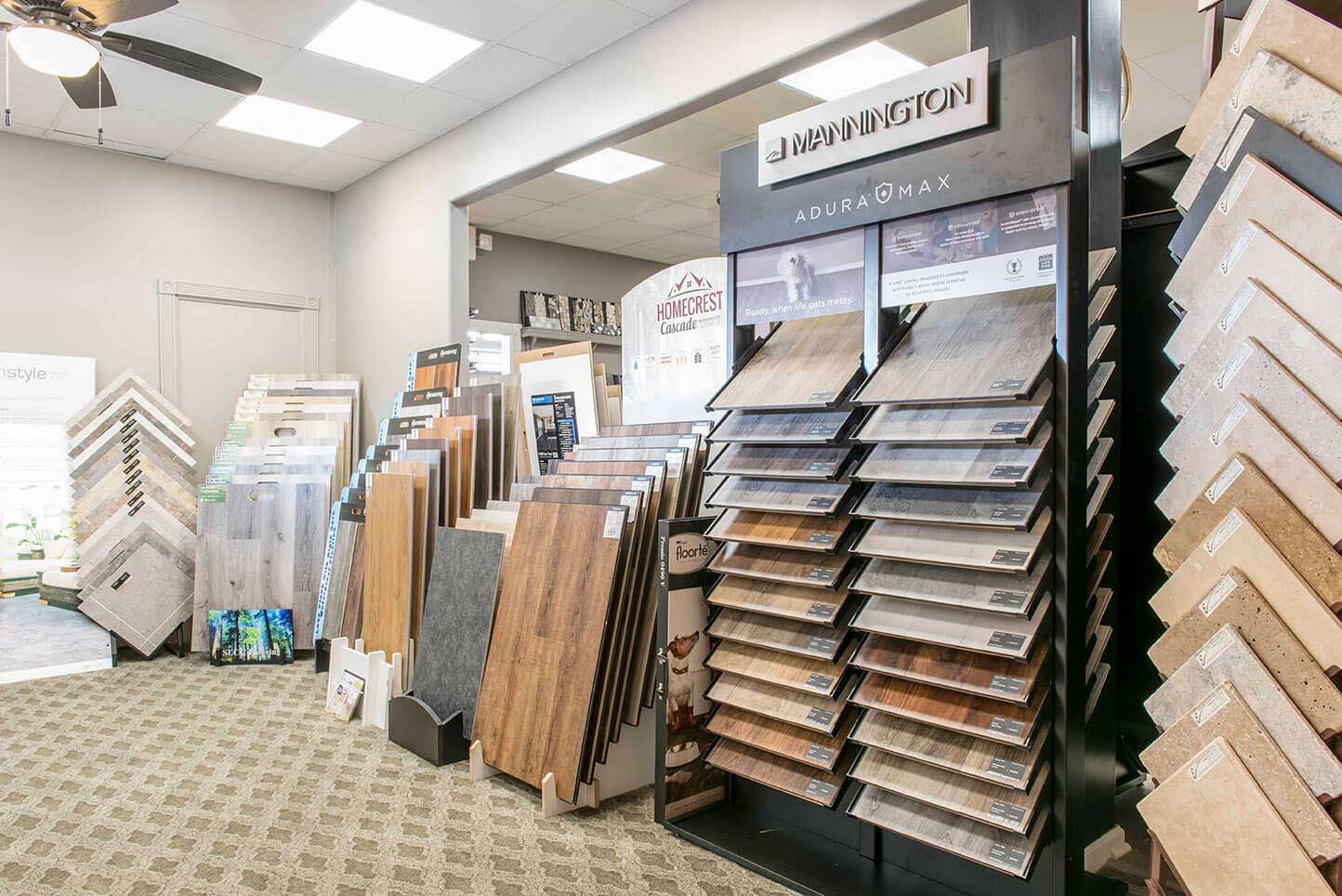 Why Choose Claghorn?
The team members at Claghorn have years of flooring and remodeling experience under their belt. With big flooring and remodeling projects, most individuals want a business like ours with a wide skill set. Professionalism is an integral part of our business, and we have had many satisfied customers that can attest to that.
Trusted manufacturers
Quality products
Experienced installation
Unique showroom
Free design assistance
Competitive pricing
Request Free Estimate
At Claghorn, we are dedicated to transforming each customer's space into an area they'll love. Our showroom is located in Zionsville, and we serve the surrounding areas of Carmel, Westfield, Fishers, Whitestown, Brownsburg, Avon, Plainfield, and beyond. Give us a call at (317) 873-6202, or request a free estimate online.
360° INTERACTIVE SHOWROOM TOUR